Trip Overview
Despite its size, Bhutan is a diverse country comprising of people speaking different dialects. The reason behind this is the Bhutanese terrain and the scores of rivers cutting the country into different parts. Without a road network, Bhutanese in the past lived in their own communities, hardly interacting with people from other regions. This and the climate led to the development of different cuisines in the Kingdom. Just as a plant or animal is associated with a part of the country, different regions in Bhutan have their own specialties.
In general, rice is a common ingredient of all Bhutanese dishes. It is served together with different curries. The most popular is "Ema datsi", chilly mixed with cheese. The most distinctiveness characteristic of Bhutanese cuisine is its spiciness. Chilies are an essential part of nearly every dish and are considered so important that most Bhutanese people would not enjoy a meal that was not spicy. For one thing, the country has an obsession with chilies, treating them as vegetable rather than a spice. Vegetables commonly eaten include Spinach, pumpkins, turnips, radishes, tomatoes, river weed, onions and green beans. Soups and stews of meat, rice, ferns, lentils and dried vegetables spiced with chili peppers and cheese are favorites during the cold seasons.
Bhutanese eat a variety of meat too, the most common being pork, beef and chicken. These are prepared in different ways. Popular beverages include butter tea, tea, locally brewed ara (rice wine) and beer. Spices include cardamom, ginger, chili peppers, Thingay (Sichuan pepper), garlic, turmeric and caraway.
A journey across the country will bring different Bhutanese dishes to your table.
Cost Includes
Accommodation on twin sharing.
Full board meals as stated in the itinerary.
All tours and transfers in private Coach.
English speaking guide.
Entrance fee to monument as per the itinerary.
Bottle of drinking water during tour on daily basis.
Bhutanese Cultural show including Mask dance.
Government SDF and other taxes.
Cost Exclusion
Travel insurance.
Beverages.
Expenses on personal nature.
Tipping for guide and driver
Detailed Itinerary
Arrive at Paro international airport

Thimphu – Punakha/Wangdue

Thimphu- Paro (Departure)
Trip Review
Tour guide Pema Letho made the Bhutan trip both informative and entertaining. He always has some interesting stories to...
Mei Wu
It was truly an eye-opening visit to Bhutan, and we had a really enjoyable experience! The 7D6N itinerary was...
ww weiting
We had a very good experience for our first visit to Bhutan. The itinerary was very complete and our...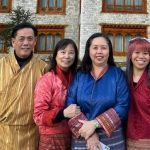 Jamie Tan
Great sights, great food, great iternary, awesome guide. A totally unexpected enjoyable experience in Bhutan.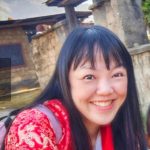 Laura Lim
My trip to Bhutan was a great experience for me. Amazing country with a lot of fresh air; people...
Marie
I just returned from a 7-day tour of Bhutan and had the privilege of Guide Dago Tshering and driver...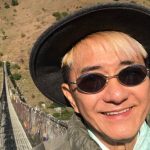 Adrian Loo